Puzzle Books
ARE EVEN BIGGER

Than
Coloring Books for Adults!

Don't Miss Out on This HUGE Opportunity!
Get Ready to Create
PUZZLE BOOKS

Buyers CRAVE!
REVEALED! THE UNTAPPED SPACE IN THE PUZZLE BOOK MARKET
Learn where to JUMP IN and take YOUR books to #1 in NO TIME!
REVEALED! HOW TO PLAN & EXECUTE A PROFITABLE PUZZLE BOOK BUSINESS
Learn what the competition DOES NOT KNOW about the step-by-step process of EARNING with Puzzle Books!
REVEALED! THE QUICKEST & EASIEST WAYS TO CREATE PUZZLES and PUZZLE BOOKS BUYERS LOVE
Learn to create and publish LIGHTNING FAST: You'll prove to yourself that MONEY LOVES SPEED!
REVEALED! THE 3 BEST WAYS TO PUBLISH
Learn EXACTLY what to publish and where to publish it for MAXIMUM PROFITS!
Get
Step-By-Step

Training You Can Use!
4 LIVE WEBINARS + REPLAYS + PRIVATE MASTERMIND


To Guide You Through the WHOLE Process
Session #1
Finding YOUR Space
In the Puzzle Book Business
Knowing WHERE You Fit and Where You Can Take YOUR Books to #1 Is Key to SUCCESS.
Session #3
LEARNING to Create the RIGHT Kinds of Puzzles and Doing It QUICKLY Means BIGGER $$$.
Session # 2
Planning & Executing
YOUR Puzzle Book Business
Get This RIGHT from the START, and PROFIT with LIGHTNING SPEED!

Session #4
The 3 BEST Ways to Publish
It's EASY to MAXIMIZE Your PROFITS When You Know WHAT to PUBLISH and WHERE to Publish It.
Plus a
PRIVATE MASTERMIND GROUP

to
Keep the Learning Going!

Get Your Questions Answered at YOUR Pace
PRIVATE MASTERMIND GROUP
Get Ready to BOOST Your SUCCESS
Keep the LEARNING Going!
• Ask Questions
• Get Answers
• Get Feedback
• Brainstorm
• Let the Ideas Flow

As a BONUS, I'm Giving You FREE Access to My PRIVATE Puzzle Book Mastermind Group. Others Who Want in Will Have to Pay $97, but YOU'LL Get in for FREE When You Join My Quick & Easy Puzzle Book Business Course!
About Your Instructor
---
In late-2015, I cracked the Adult Coloring Book "Code" and went on to publish 5 Best Sellers, but I didn't stop there. I turned what I'd learned about publishing coloring books into an integral part of my 6-figure business, and now I'm poised to do the same with PUZZLE BOOKS.

Now, I'm ready to share what I know about the Puzzle Book Business with YOU. After spending 10 years as a college professor, I have the chops it takes teach the RIGHT WAY.

My courses are not overviews. They're not vague ideas that might work. My courses are over-the-shoulder, information-packed, and designed to give you the COMPLETE set of TOOLS you need to SUCCEED. All you have to do is add DESIRE.
Here's
What You'll Get
Four (4) LIVE Webinars with a Q & A Session After Each

Downloadable REPLAYS of ALL Sessions, so You Can Watch Them When and As Often As You Need
Webinar Notes & Slides​


To Make Learning & Reviewing
Even Easier
A Private Mastermind Group


Ask Questions and Get Answers at YOUR Pace, and As YOU Need Help
What People are Saying ...
Marc Stevens ( Web Design Media )
SHAWN HANSEN IS BOTH KNOWLEDGEABLE AND PROFESSIONAL ...
Her sessions are packed full of quality information, beyond my expectations. My best advice is to just listen and learn, then go back when you can stop and start the video replays and take really good notes.

Shawn is very thorough with her steps and usually repeats multiple times, so her process can be followed from start to finish – time and time again.

Another valuable resource included with her product is the Mastermind Group where there is lots of interaction from Shawn and others of varying experience levels. I really appreciate the ability to ask questions and get additional input.
Sheri Prest-Herman

(Foodie Grandma)
Marc Stevens ( Web Design Media )
YOU WON'T BE DISAPPOINTED ...
I've published just under 70 fiction and non-fiction books on CreateSpace and Kindle.

Her material is always of the highest standard: the video tutorials are nicely-paced, packed full of the information you need, clear and well-presented.

I had 3 'lightbulb' moments from just 1 single video. These tips will save me at least half-a-day's work on my first book.

I've purchased several courses from Shawn. She provides great support, advice, and her courses are well worth the tiny investment.
Russ Crowley

(1-Click Book Creation)
Is This Course Right for You?
WHO THIS COURSE IS FOR
YOU - If You're Willing to Publish Quality Puzzle Books and Earn Great Profits
YOU - If You're Interested in Short AND Long Term Success
YOU - If Working Smarter Not Harder Is What You Want
YOU - If Establishing Yourself in a HUGELY Popular and LUCRATIVE Market Is Something You'd Like to Do
WHO THIS COURSE IS
NOT

FOR
Anyone Looking for a "Get Rich Quick" Scheme
Anyone Wanting to Take Shortcuts
Anyone Who's More Concerned About Making Money Than Creating Quality Products
Anyone Who Thinks Shoddy Work Is the Best Way to Do Things
Anyone Who Thinks Puzzle Books Are a Fad to Hop on Until Something Better Comes Along
Learn
What You Need to Set Yourself Up for Success

in Just 4 Weeks!

I'm so sure you'll love Quick & Easy Puzzle Book Business, I'm offering a 30-day Money Back Guarantee! Sign Up. Do the Work. If you don't see results after applying what I teach, I'll refund your money. (But You DO Have to DO the WORK!)
Let's
REVIEW

What You Get!


The Quick & Easy Puzzle Book Business Course Is PACKED with Content
4 Webinars with Q & A Sessions


Plus Downloadable Replays

Not everyone can make the live sessions, so I'll be providing downloadable REPLAYS of all the training. That means you can watch and learn at your pace, and you can replay the training as often as you need.
+
Webinar

Notes & Slides

Need to find something fast? Want to do a quick review? Not in a position to view a video? DON'T WORRY! You'll get the Webinar notes and the slides in PDF format.
+
Access to a Private
Mastermind Group
There is a LOT of information to digest in Quick & Easy Puzzle Book Business, so I've added the Private Mastermind Group to ensure you can get your questions answered at YOUR own pace.
Act Now:
RESERVE YOUR SEAT

Today!
CLICK THE BUTTON BELOW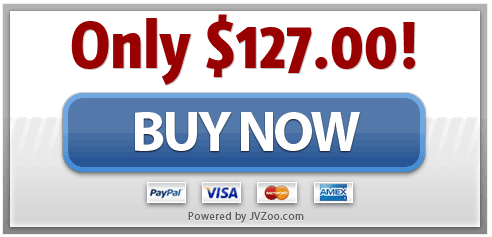 FAQ
When is the first training session?
How long do I have access to the course?
What makes this course different from the others?
What if I'm brand new to self-publishing?
I can't make the LIVE training Sessions: Will there be replays?
Will you teach me how to create puzzles?
Didn't find the answer you're looking for?
Don't Get Left Behind: Sign Up Today!
FREE PREVIEW WEBINAR

Information About the Market, the Profit Potential, Insider Design Secrets, and MORE!
Powered by WishList Member - Membership Software